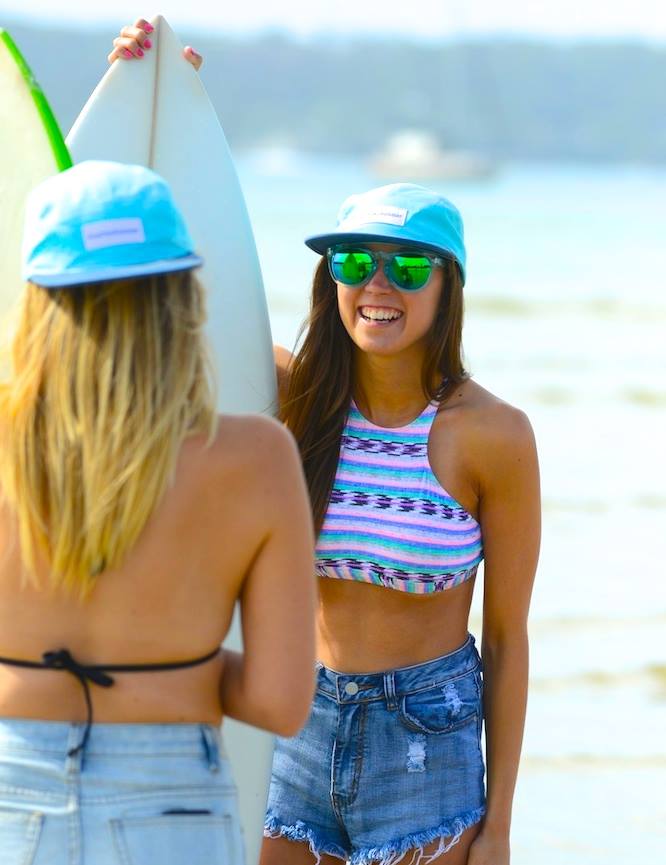 DTS was founded in 2012 in a small college town in Orange County, California to inspire our generation to do what we would love to do now, rather than waiting for some point the future.
Olivia was going back and forth between Australia and California and kept missing Summer. While it wasn't the Summer weather she was used to, they were the best 'Summers' of her life because she finally felt like she wasn't waiting for anything; to be herself and to do what she would love to do.
The Hats
After the site launched to inspire others to do what they would love to do now, rather than waiting for some point in the future, we made hats before going to a house party.
DontTellSummer was splashed across the sides and the hats felt like a uniform for having fun, being yourself and living free.
After graduating college, Olivia moved to Australia, where DTS began to grow as a blog and brand. Hats with a Purpose™ was created as another reminder to do what you love now and a portion of every purchase goes to a young person with a big dream.
#RadLivin Event
Rad Livin' stories have been a main feature on the blog since the beginning. These stories are interviews of rad young people doing what they love all year round. 
We wanted a way to bring that to life and #RadLivin was created. #RadLivin is a unique event created to inspire you to do what you love now. It brings together Speakers, Live Music and rad like-minded people to get inspired, share their dreams, and celebrate living life to the fullest.
#RadLivin is about like-minded going for their dreams, and encouraging the person next to them to do the same. Through #RadLivin, a community has grown globally filled with people who want to do what they love now, are doing what they love now, and who are inspiring the people around them to do the same.