Milos is one of those places where you go to without doing much research beforehand and instantly feel right at home.
As soon as Ashley and I stepped off the ferry from Santorini, I felt a sense of ease, peace and excitement wash over me. We had been staying (basically living) in Ios for two weeks and were ready for a new adventure. We had seen photos of Milos popping up on Instagram and both felt drawn to it. We were greeted by our lovely driver who was ready to take us to our home away from home, Santa Maria Village. Santa Maria is honestly one of my favourite hotels I've ever stayed at. It was perfectly located right above the port town and had everything you could want. Ashley and I were beaming from the moment we arrived to the moment we left. We spent three days  exploring as much of this magical island as we could.
Sarakiniko 
About a five minute drive from Santa Maria Village and we were transported into what felt like walking on the moon, aka Sarakiniko.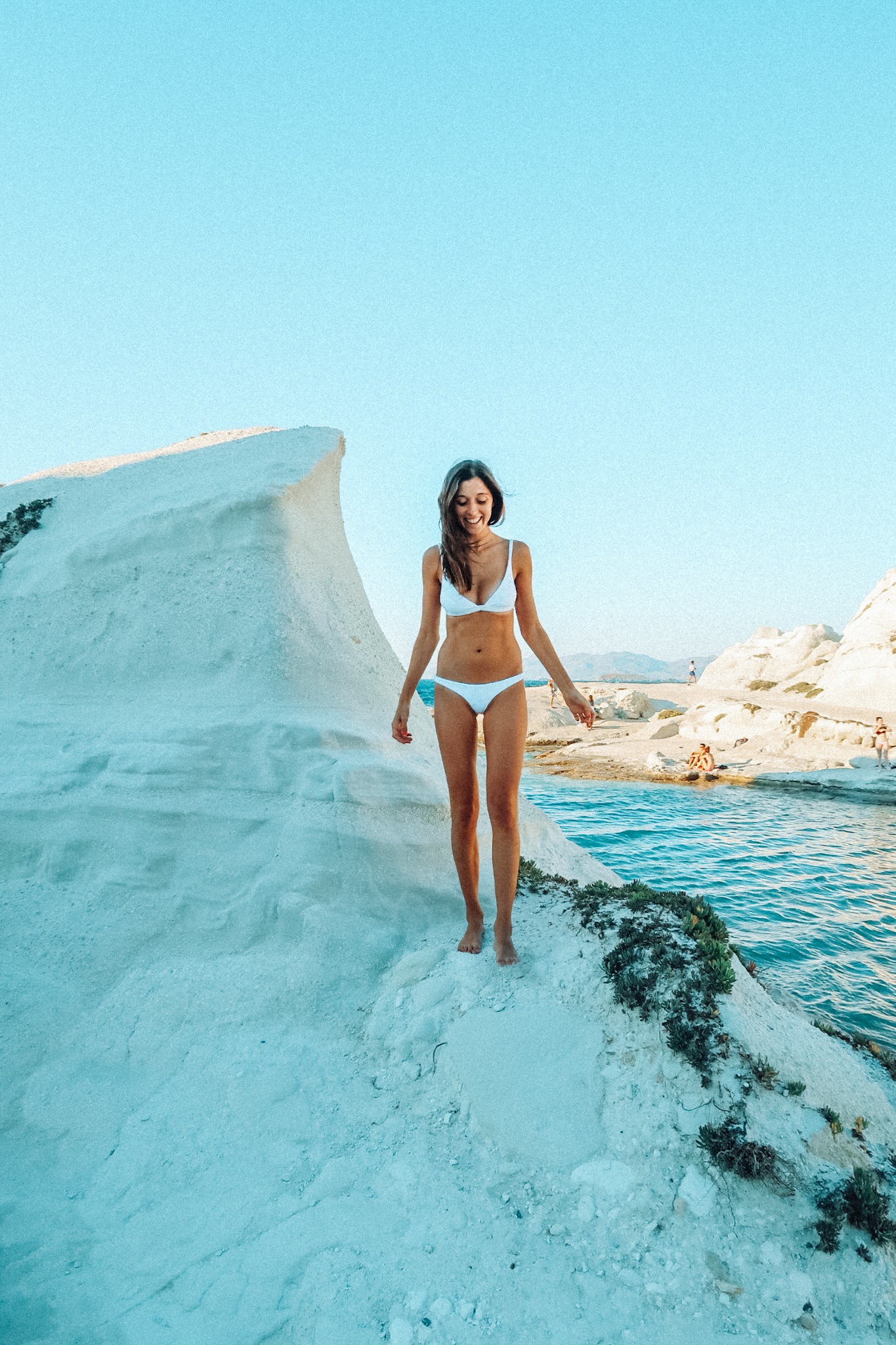 Swimwear: Ark Swimwear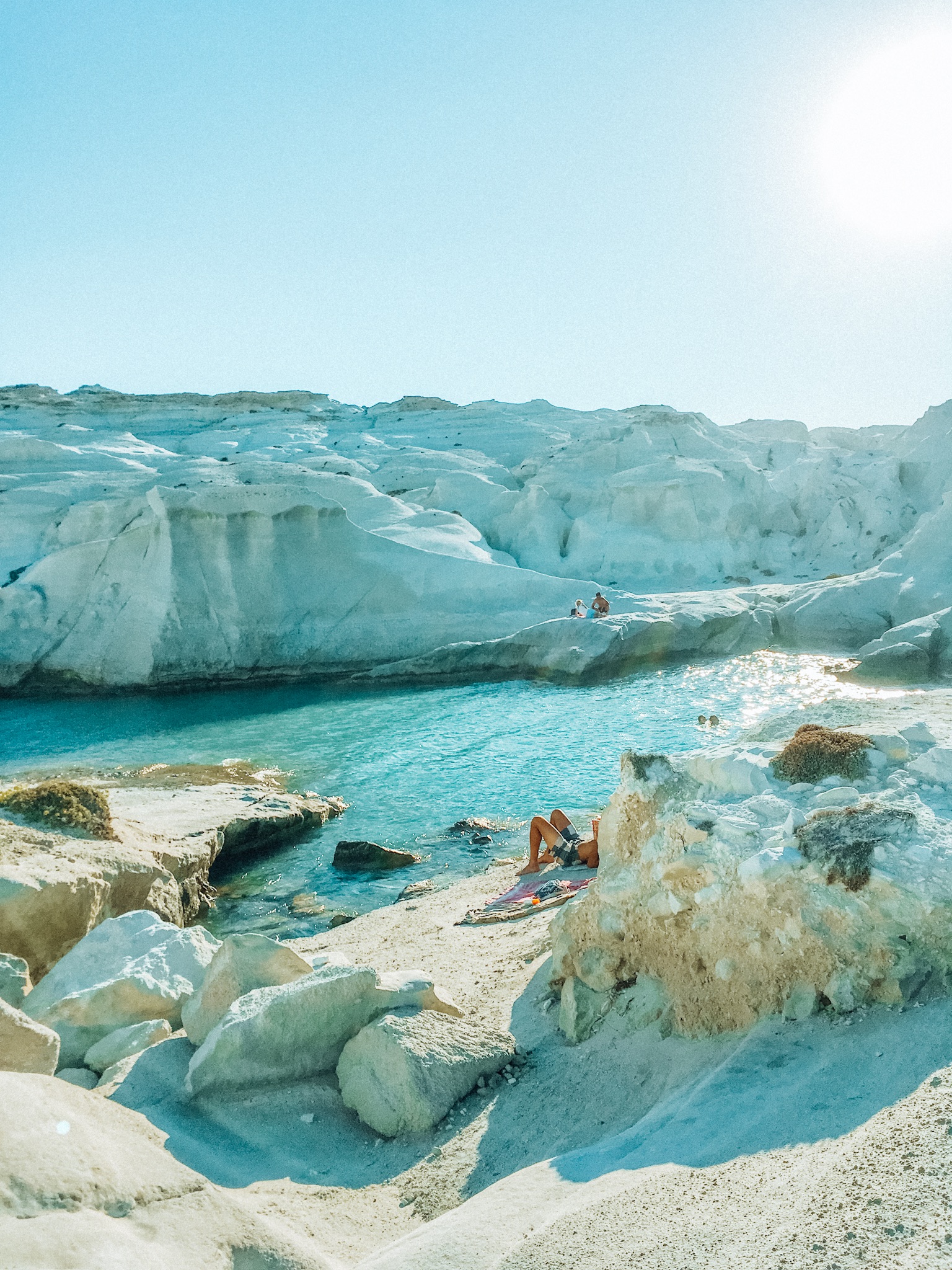 Be sure to ask for Michael. He knew everything about the island and gave us the most incredible restaurant and excursion suggestions. Aside from the beautiful rooms and epic pool, the breakfast buffet was one of my favourite parts of staying here. They had authentic greek food – feta cheese, tomatoes, cakes, coffees and more. As a digital nomad, their breakfast nook made for the perfect working environment as well. Here are a few of my favourite photos from our stay.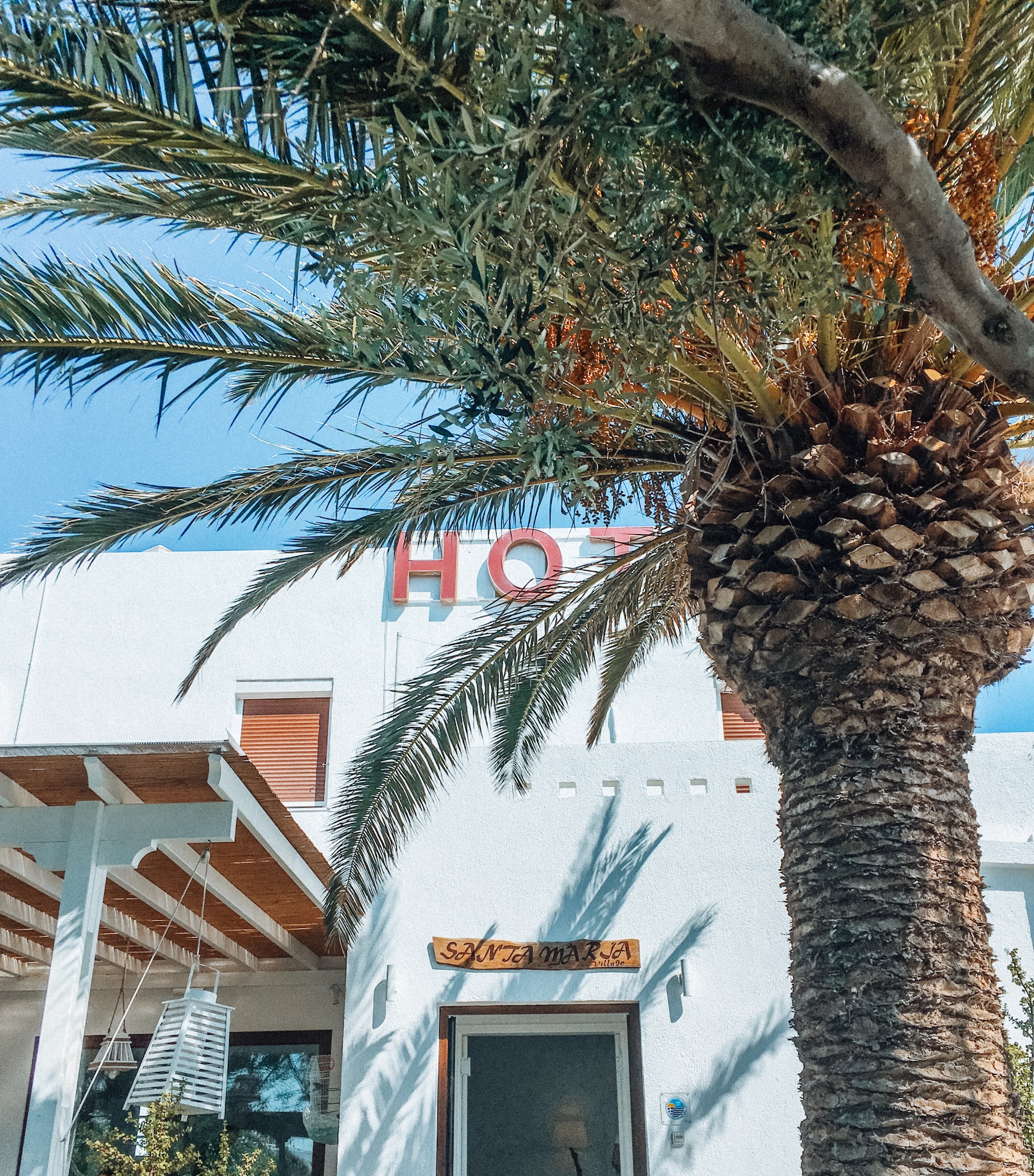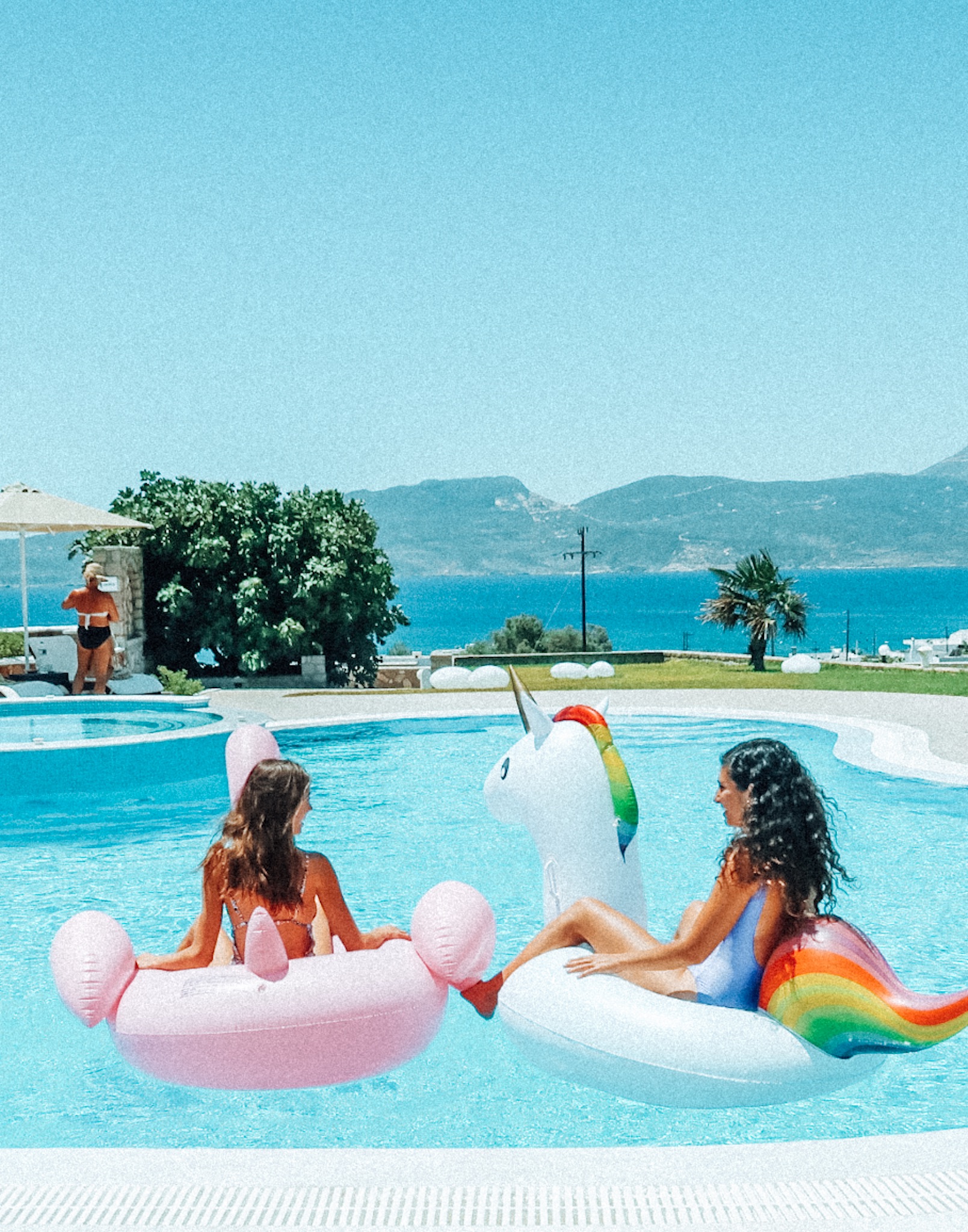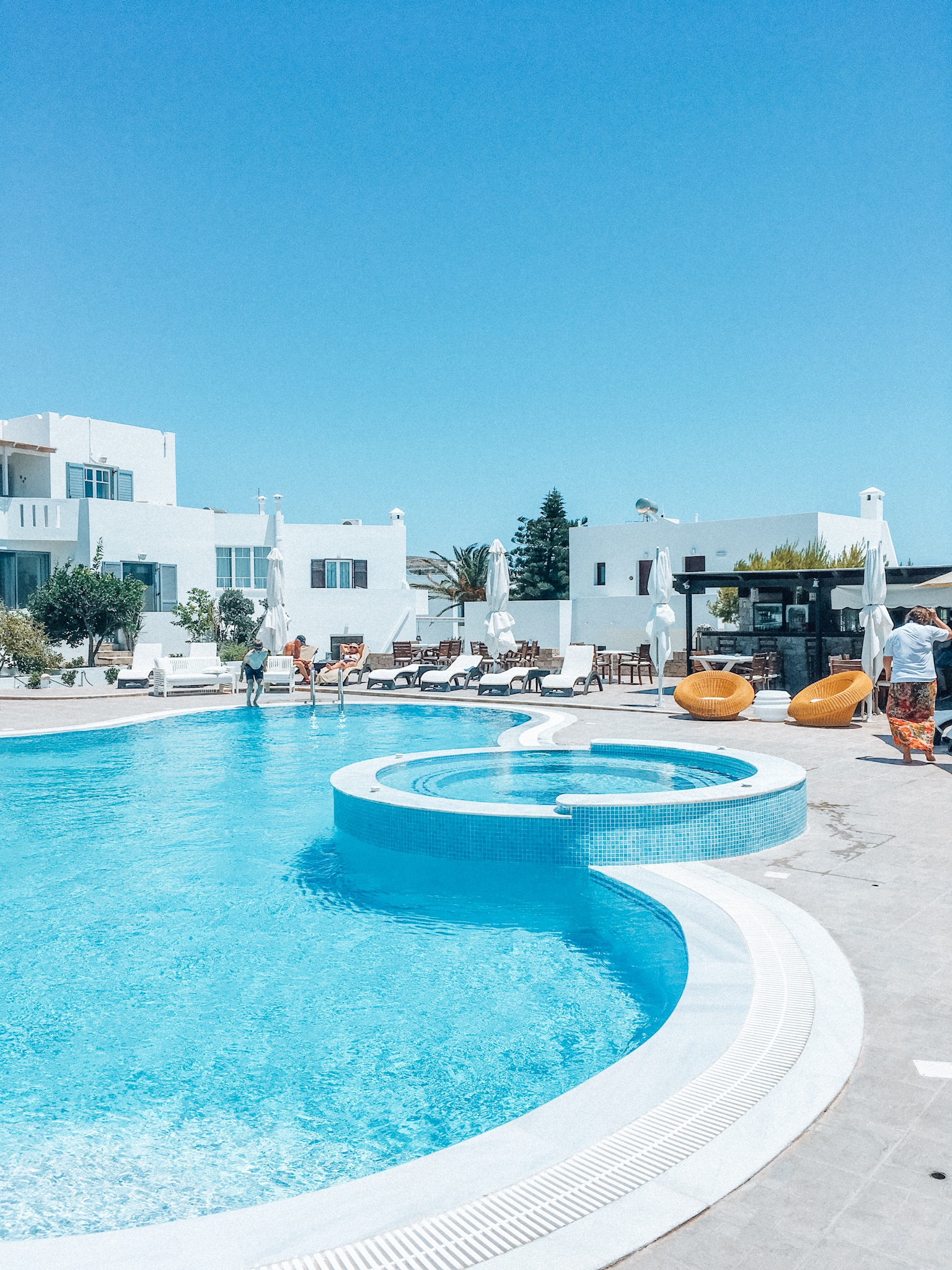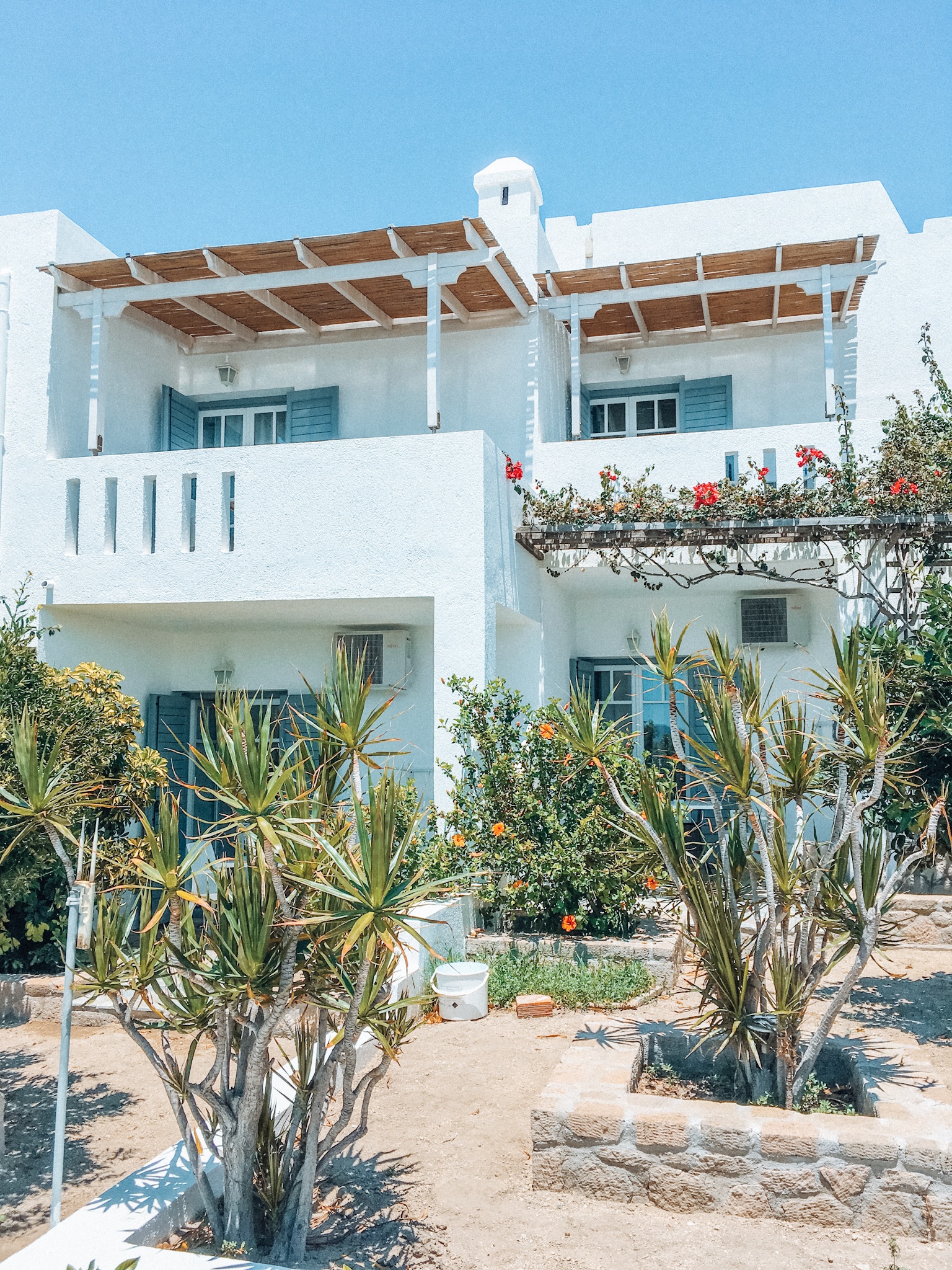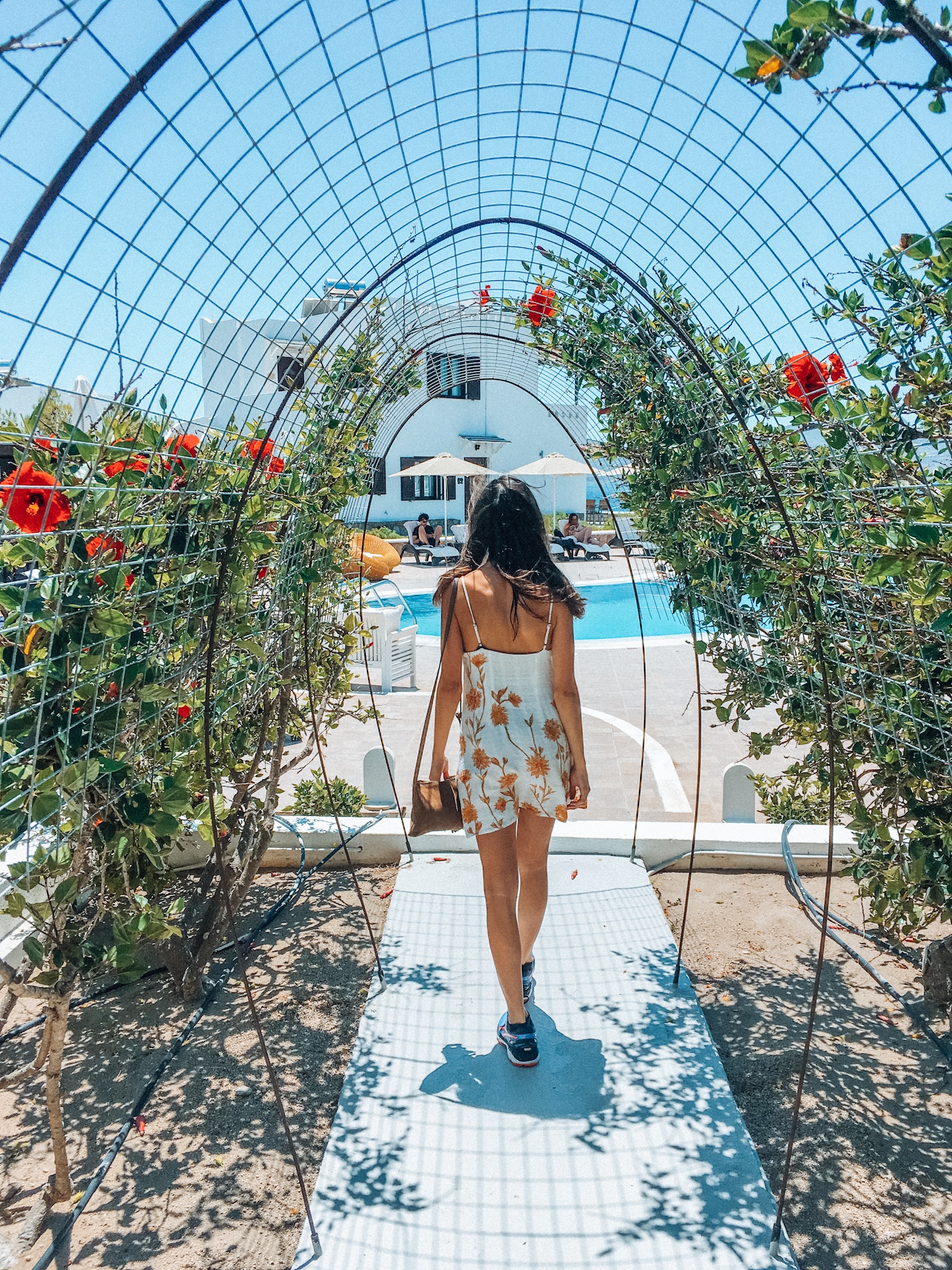 Adamas – The Port Town of Milos
In the midst of the relaxing port town of Milos, there is the BEST ice cream shop ever called Aggeliki. We went there every day there!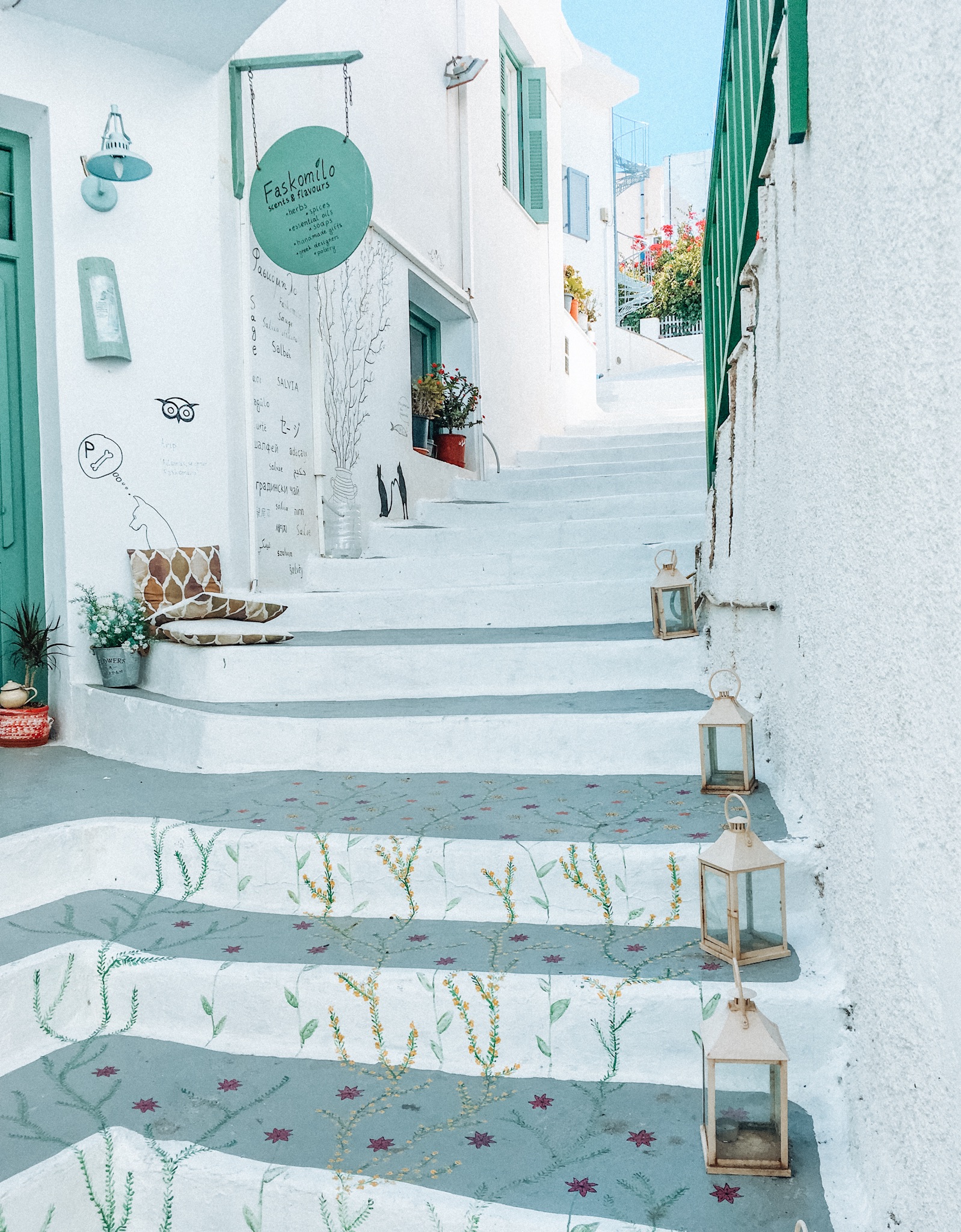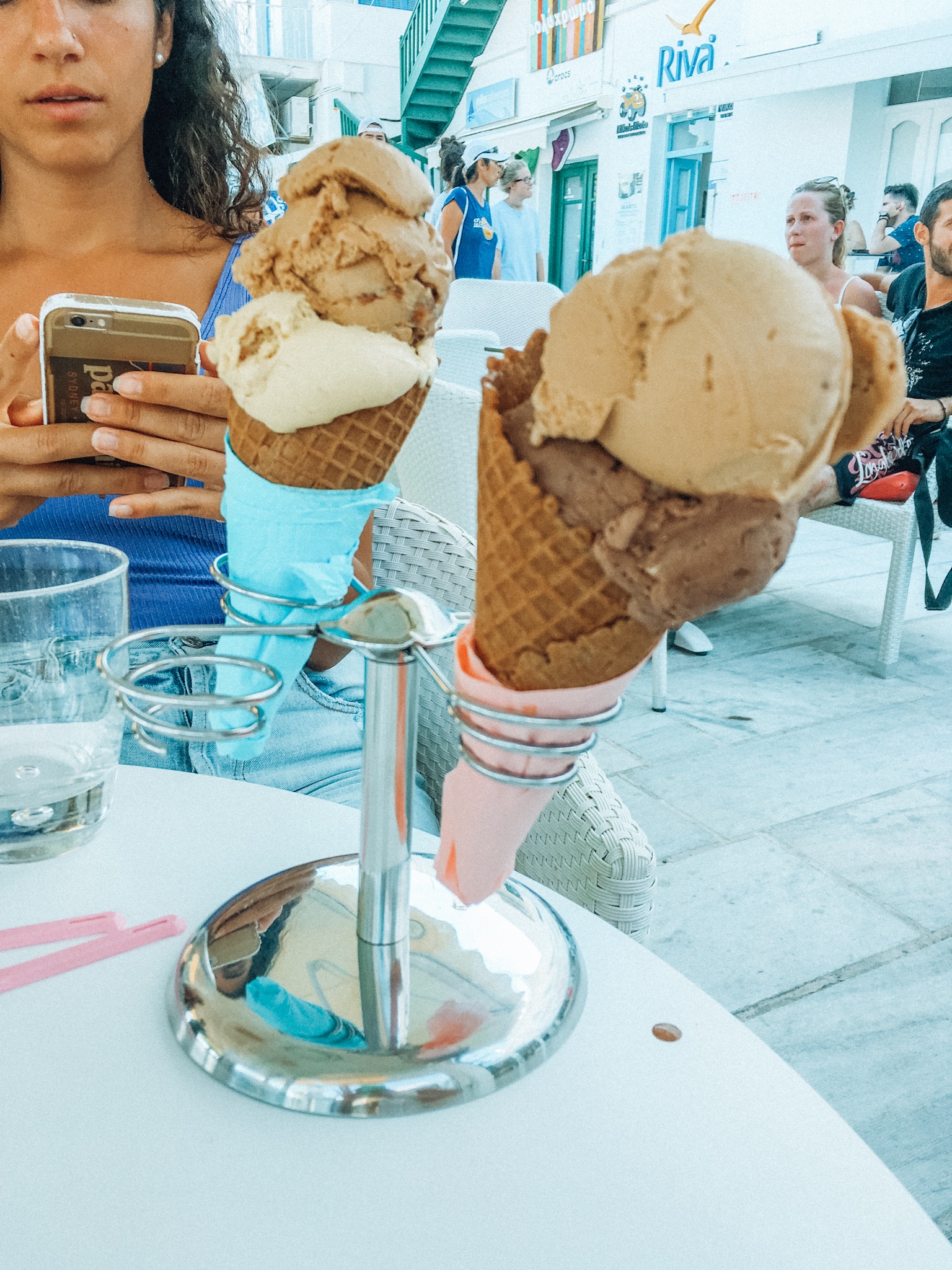 Pollonia – Enalion 
If you're looking for the best Seafood ever, Enalion is located right on the waterfront in Pollonia. The town itself is romantic, chic and the perfect spot for a sunset and dinner. We ordered a shrimp dish that was out of this world.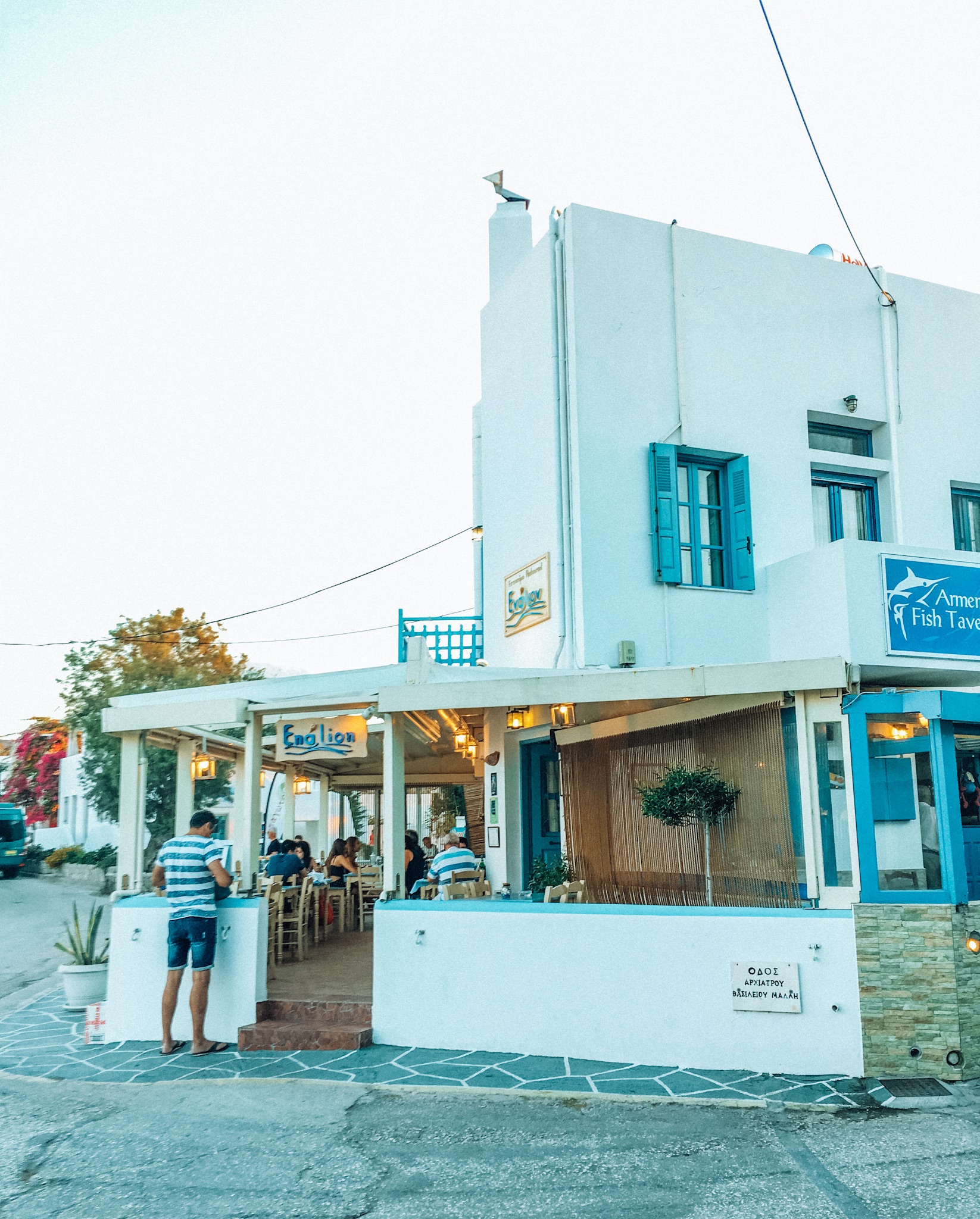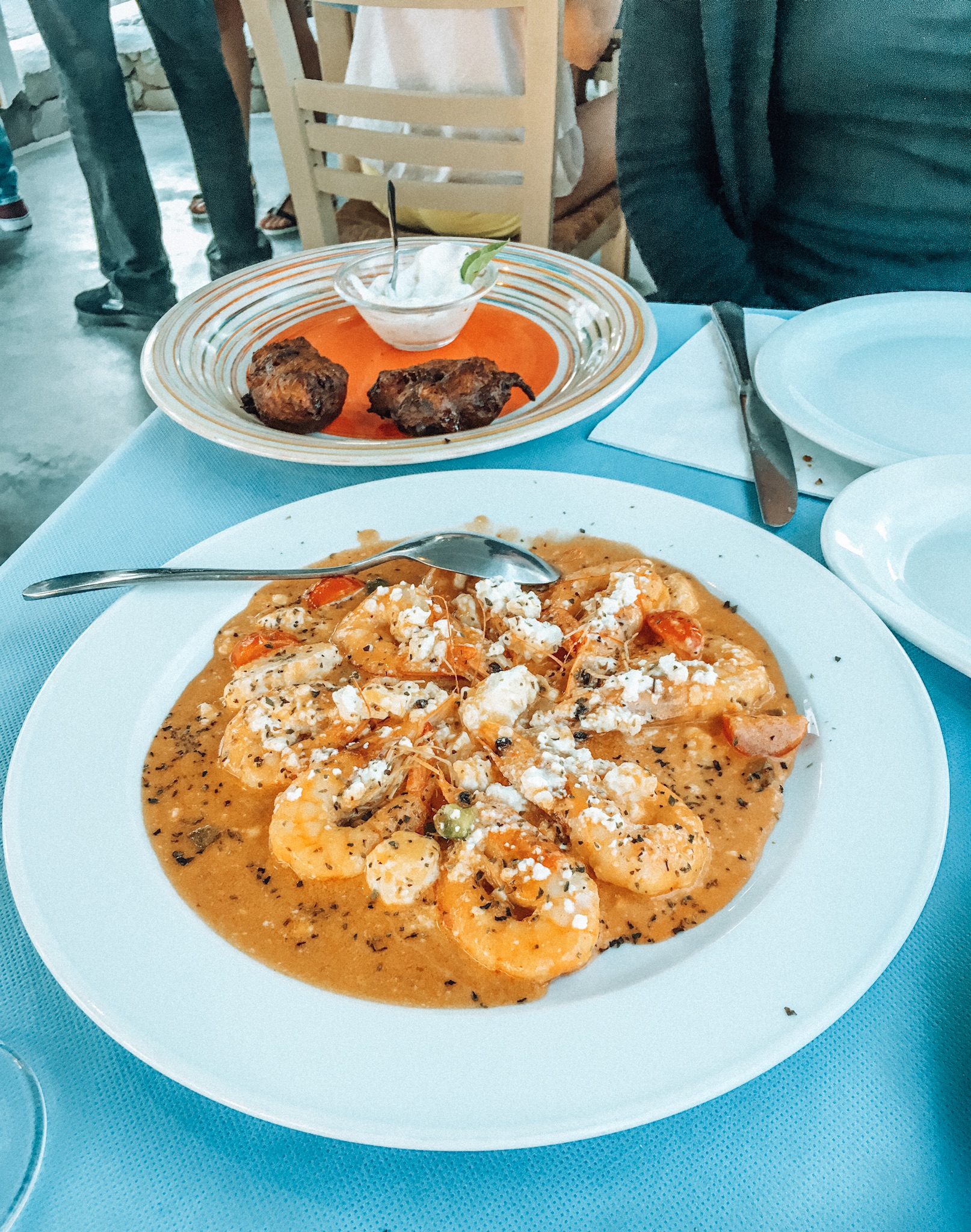 Tsigrado Beach
If you're keen for an adventure, Tsigrado has it all. Ashley and I rented a car for the day and drove about 15 minutes from Santa Maria Village to Tsigrado Beach. When you get there, you can park your car on the gravel just before the dirt road on your left. Walk about five minutes and you'll see the most beautiful view of an enclosed beach. On your left, you'll see a small passageway with a rope. Be very careful, and grab the rope and climb down the ladders until you reach the beach. There you'll find incredible caves and the clearest water for swimming. Be sure to pack a snack as there aren't any cafes around.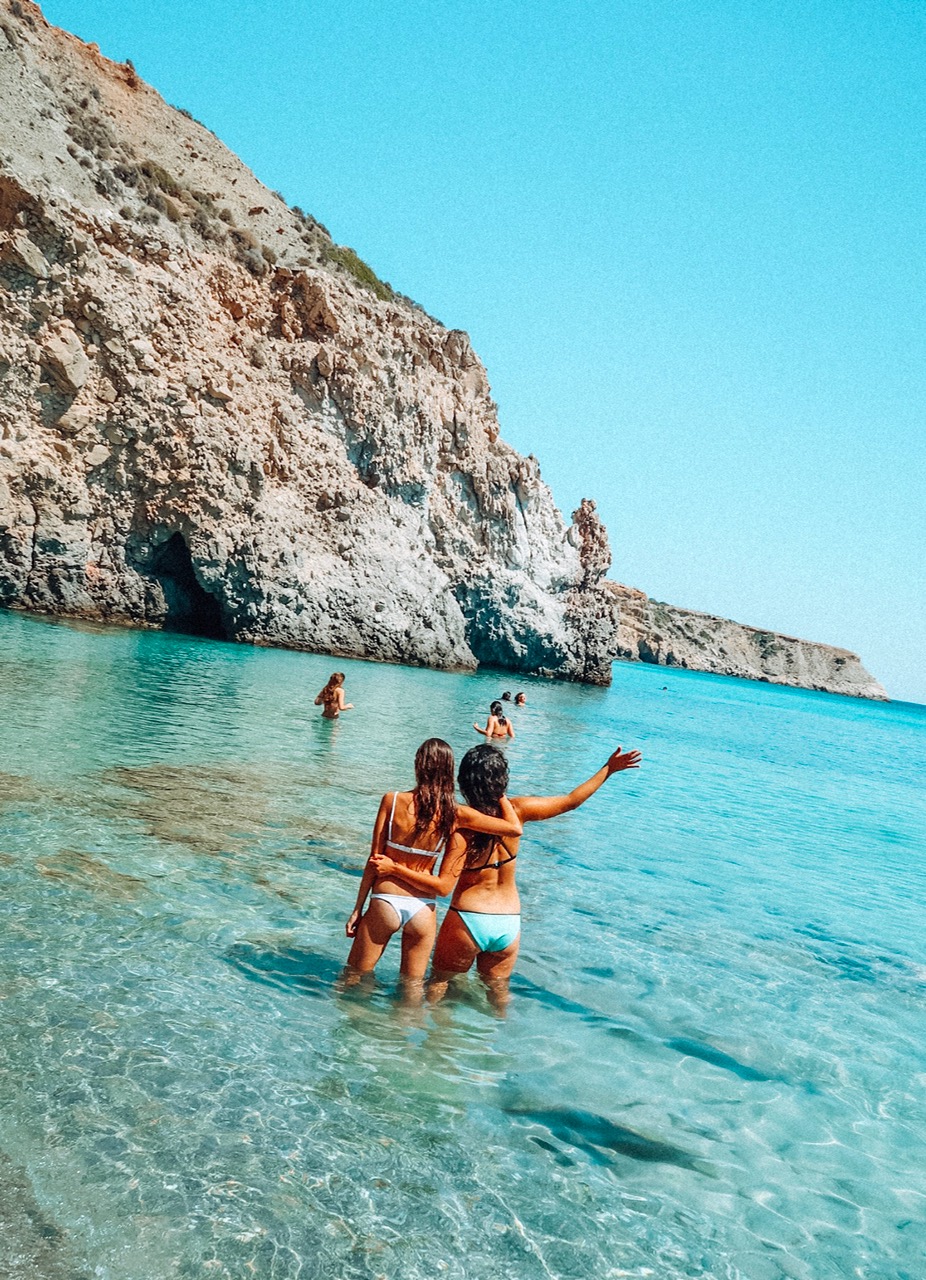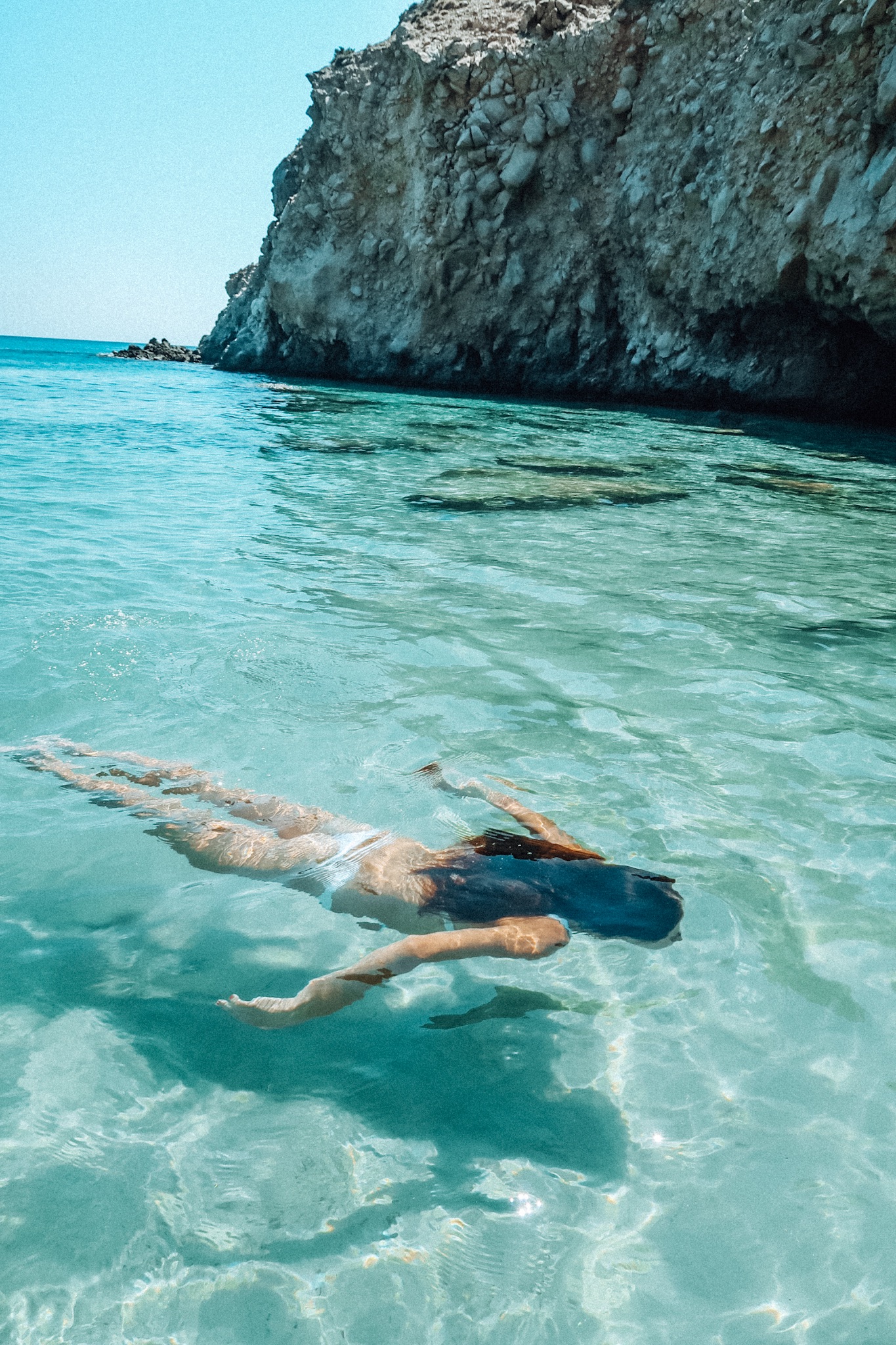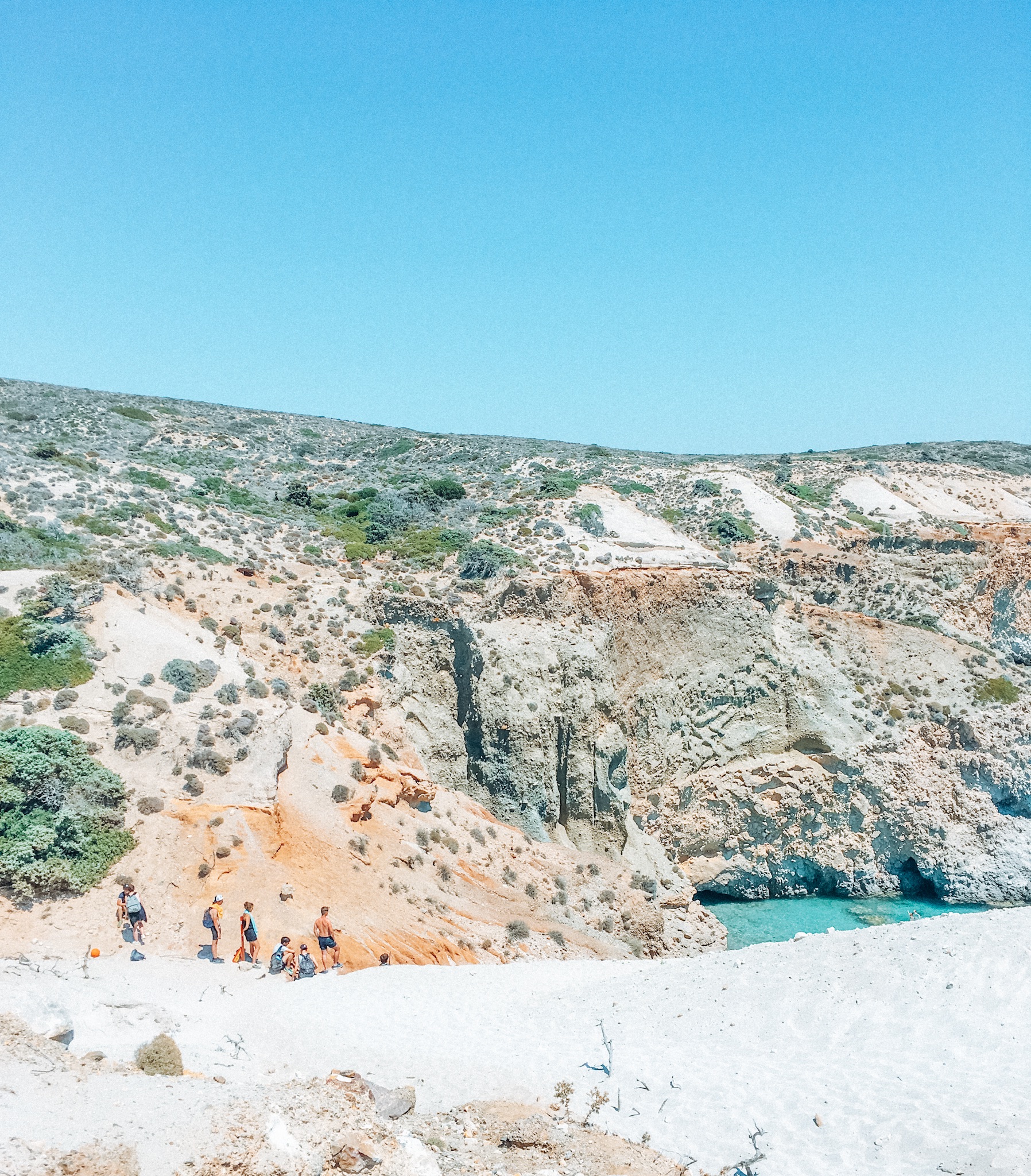 If you want to see more from our trip to Milos, check out Ashley's Vlog here!