After being on Milos with Ash Katch, there were four days before meeting up with my friends in Italy. While wondering where to go next, a friend messaged me saying,"Go to Paros!" Being open to new adventures, I looked into Paros and realised that not only did it seem like a beautiful island, but it also had a small airport with flights going to Athens.  I jumped at the chance to explore another Greek island and took the ferry from Milos to Paros.
This was the first time during my Euro-trip where I was traveling alone. While I had a bit of fear that perhaps I would be lonely at times, I was exhilarated. The two towns that I stayed in were Naoussa and Parikia – at Marisa Rooms. Both totally different from one another and equally filled with incredible sights, food, and people.
Naoussa
Naoussa is a village in Paros that feels like magic. It's filled with delicious boutique restaurants, bars and shops. I could've kept wandering there forever.
SoSouro is where I spent a lot of my time. They made delicious juices and toast, and was the perfect place for working remote. I sat at one of the outdoor tables for hours writing, dreaming and watching the world go by. If you're looking for a place to work from, I highly recommend it here – the wifi was awesome and the location was a dream.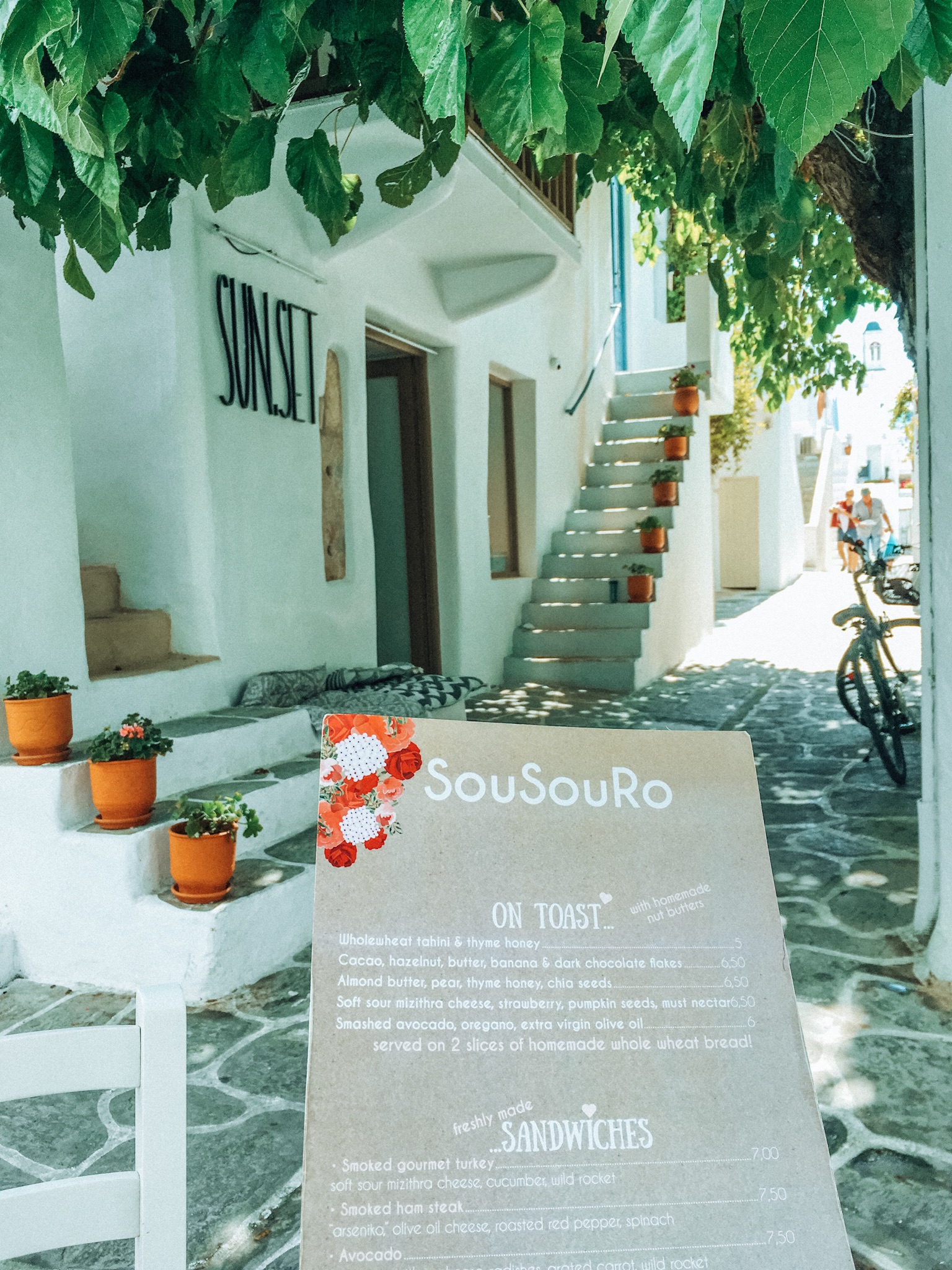 After breakfast at SouSouRo, I wandered the streets, walked into different shops and spoke to boutique owners. From traveling around the Greek islands, a common theme was that creatives from Athens often go to the islands and open bars or boutiques during high season. As soon as I saw the outside of Jazmin, I was drawn in. It's filled with custom made perfumes, essential oils and natural cosmetics.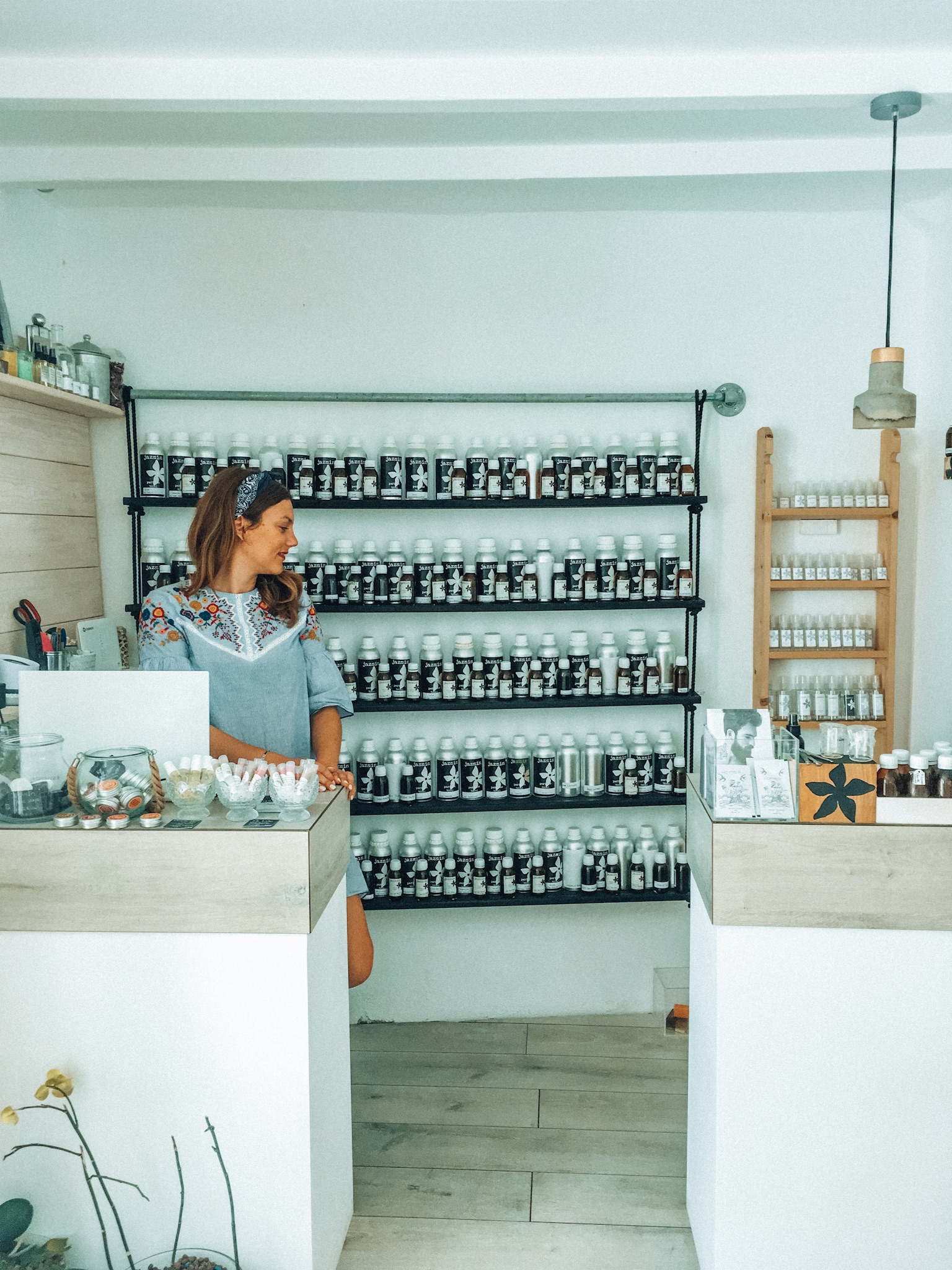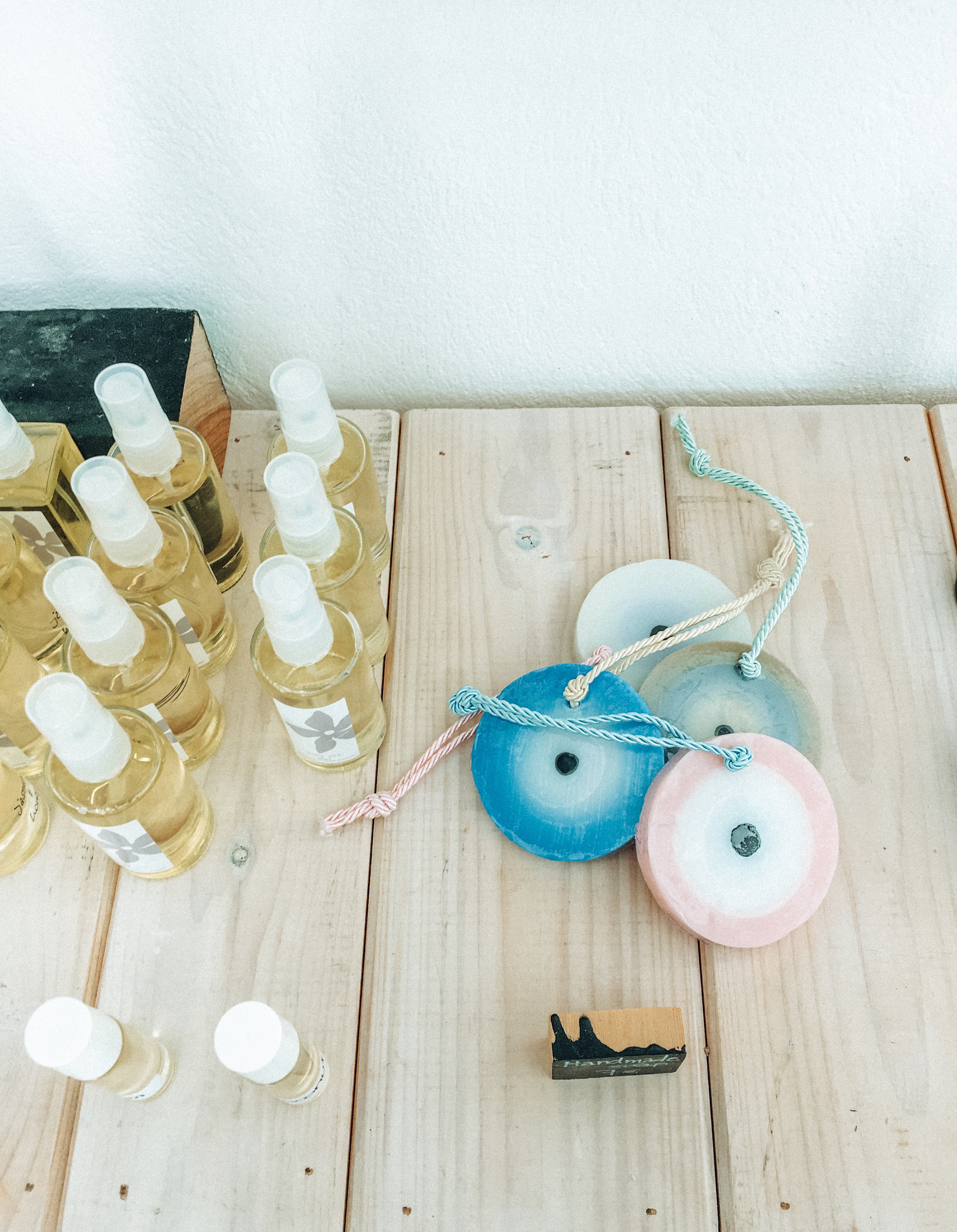 Parikia, Paros
After 4 nights in Naoussa, I took a taxi ride over to the port town of Parikia. I couldn't believe that I was only 20 minutes away from Naoussa and the vibe and feel of the town was completely different. Both beautiful to get lost in. I couldn't wait to see what Parikia had in store.
I pulled up to a beautiful Greek building with vines and hibiscus flowers wrapping around it. I had arrived at Marisa Rooms. It seemed like everywhere I went in Paros, I felt a sense of peace and ease. Parikia had this energy of excitement and a bustle that I liked. A lot more 20-something year olds were about and it felt electric. Marisa herself brought out a map and circled everywhere I should check out while in Parikia.